Price List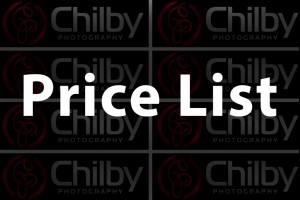 | | | |
| --- | --- | --- |
| Product Type | Product Size | Product Price |
| Open Edition Prices | | |
| Framed and Matted | 8x12 Inch Print Framed and Matted | $89.00 |
| | 12x18 Inch Print Framed and Matted | $149.00 |
| | 16x24 Inch Print Framed and Matted | $249.00 |
| | 20x30 Inch Print Framed and Matted | $349.00 |
| | 24x36 Inch Print Framed and Matted | $449.00 |
| | 30x45 Inch Print Framed and Matted | $549.00 |
| | | |
| Matted Prints | 8x12 Inch Matted Prints | $29.00 |
| | 12x18 Inch Matted Prints | $64.00 |
| | 16x24 Inch Matted Prints | $134.00 |
| | 20x30 Inch Matted Prints | $184.00 |
| | 24x36 Inch Matted Prints | $264.00 |
| | 30x45 Inch Matted Prints | $324.00 |
| | | |
| Print Only | 8x12 Inch Print Only | $19.00 |
| | 12x18 Inch Print Only | $49.00 |
| | 16x24 Inch Print Only | $99.00 |
| | 20x30 Inch Print Only | $149.00 |
| | 24x36 Inch Print Only | $199.00 |
| | 30x45 Inch Print Only | $249.00 |
| | | |
| Mounted Canvas | 8x12 Inch Mounted Canvas | $99.00 |
| | 12x18 Inch Mounted Canvas | $119.00 |
| | 16x24 Inch Mounted Canvas | $189.00 |
| | 20x30 Inch Mounted Canvas | $239.00 |
| | 24x36 Inch Mounted Canvas | $329.00 |
| | 30x45 Inch Mounted Canvas | $429.00 |
| | | |
| Metal Print Floating Hanger | 8x12 Inch Metal Print Floating Hanger | $190.00 |
| | 12x18 Inch Metal Print Floating Hanger | $250.00 |
| | 16x24 Inch Metal Print Floating Hanger | $360.00 |
| | 20x30 Inch Metal Print Floating Hanger | $480.00 |
| | 24x36 Inch Metal Print Floating Hanger | $600.00 |
| | 30x45 Inch Metal Print Floating Hanger | $750.00 |
| | | |
| Metal Print Framed | 8x12 Inch Metal Print Framed | $290.00 |
| | 12x18 Inch Metal Print Framed | $350.00 |
| | 16x24 Inch Metal Print Framed | $460.00 |
| | 20x30 Inch Metal Print Framed | $580.00 |
| | 24x36 Inch Metal Print Framed | $700.00 |
| | 30x45 Inch Metal Print Framed | $850.00 |
| | | |
| Print on Glass | 24x36 Inch Print on Glass | $449.00 |
| | 30x45 Inch Print on Glass | $549.00 |
| | | |
| Acrylic Photo Blocks (Not on Website) | 8x12 Inch Acrylic Photo Block | $150.00 |
| Click HERE to Enquire | 12x18 Inch Acrylic Photo Block | $220.00 |
| | 16x24 Inch Acrylic Photo Block | $290.00 |
| | 20x30 Inch Acrylic Photo Block | $360.00 |
| | 24x36 Inch Acrylic Photo Block | $430.00 |
| | 30x45 Inch Acrylic Photo Block | $500.00 |
Postage Prices
*FREE Shipping Australia Wide.
*International Postage rates apply, these will be calculated at checkout according to your location.
Other Size Options (2:1 and 3:1 ratio Panoramic Prices)
*We can print any photo from the Chilby Photography Collection in 2:1 panoramic format or 3:1 panoramic format please contact us HERE to enquire.
Bulk Pricing
*Deck out your business or home and receive these great deals below on either Framed and Mounted Prints or on Mounted Canvases in any size. To receive your bulk order discount, please contact us HERE.
Purchase 5 to 25 receive 10% off
Purchase 25 to 50 receive 20% off
Purchase 50 to 100 receive 30% off
There are no products to list in this category.