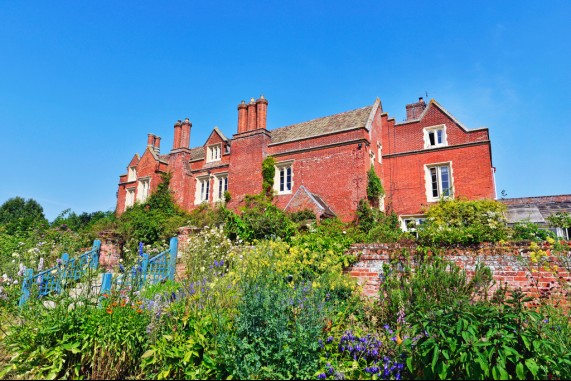 Photo Title: Childerley Hall
Photo Location: Childerley Hall, Childerley, Cambridgeshire, United Kingdom
Photo Description: This place means a lot to me personally. My family settled in Bulli, Wollongong N.S.W Australia back in 1818 after arriving from England. Prior to arriving in Australia my family's surname was Childerley and they came from the town of Childerley which is a short distance from Cambridge. It is a beautiful rural village surrounded many other small villages. I can trace my family tree back in this same town to 1085 which was the year of the Doomsday Book. I feel very privileged to have had the opportunity to visit Childerley and this place felt very special to me during my time there. The Elizabethan style house has a unique history of its own. King Charles the first seeked refuge in the house in 1647 whilst trying to avoid capture by Oliver Cromwell, Oliver Cromwell ended up capturing King Charles the first here and held him under house arrest. It was the first time the two seen each other face to face. King Charles the first escaped but was re captured and hung in the tower of London in 1649. This was the only short time in England's long history that it became a republic.
The town of Childerley and my home region of the Illawarra are closely linked via this story from my family tree:
Once upon a time there was a man called Thomas Childerley. He worked as a gardener in a large castle in England. He and the daughter (Elizabeth) of the owner of the castle who was Lord, fell in love and wished to marry. The father of Elizabeth refused, and the couple eloped to London, where they purchased a large sailing boat, which they filled with sheep and cattle, and sailed to Australia. They changed their surname before marrying in London from Childerley to Chilby, so that Elizabeth's father couldn't follow them and bring his daughter back to England. When they arrived in Australia, the colony was on the brink of starvation, and the Chilby's allowed the sheep and cattle to be slaughtered to provide food for the starving convicts. In return for this they were offered all the land between Helensburgh and Kiama which is now the Illawarra region. As this land was worthless at the time the Chilby's broke up the land into lots and gave it away.
Date Taken: July 2013
---
Product Information : *Chilby Photography has invested highly in premium quality local made products. All of our photographic products are produced locally using world class photographic paper, frames, canvas, metal and glass prints, all are printed using the latest technology and equipment. *Chilby Photography is completely committed to premium quality Australian made products and services. 90% of our products and services are made in the Illawarra region of N.S.W. With the other 10% from Sydney and Melbourne. All of our equipment is also purchased in Australia. *Chilby Photography is committed to offering our customers the best possible quality at an affordable price and we offer our customers a 100% quality guarantee on all of our products.*All framed and matted prints, matted prints and canvases are personally signed in a silver pen by Brad Chilby on the bottom right hand side with the photographs location hand written in silver pen by Brad Chilby on the bottom left hand side. *All print only's, metal prints and glass prints are not signed and do not have a location written on it. If you require this to be done digitally please contact us HERE. Print Only's will have a signature on the back along with the photos location written in pencil. *All framed and matted prints and matted prints have the best matching matting colour selected to suit the photograph. This will either be off white, white or vivid white. If you purchase multiple photos we try to keep a themed colour that suits all photographs the best. *If you would like a matting colour other than white, we also can do grey, black and a variety of other colours, but you will need to contact us HERE to organise your request. *We can also do double matting with two different coloured mats overlaid but an additional fee of $10.00 applies. Contact us HERE to add a double mat to your photograph. All framed and matted prints and matted prints are set on a premium quality acid free Archival Mat Board to ensure a long life span for your photograph.**Framing is only available for selection on Framed and Matted products only, which is located on the first drop down product selection box.
Delivery Information:*All orders are processed immediately and will arrive at your door within 10 to 14 days. *If you require your order sooner for a special occasion this can be organised by contacting us HERE, however it is recommenced to leave printing to dry for 5 days where possible, for quality assurance. *All orders delivered in Australia will have FREE Postage and Handling. No Postage and Handling charge will be added to your order at checkout. *All International orders will incur the standard postage rate, will be added at checkout according to the product and destination. *All products are securely packaged and well labeled to best protect the product from damage in transit.
Payment Information: *At checkout you can pay via PayPal, Credit Card or Direct Bank Deposit.
Write a review
Your Name:
Your Review:
Note:

HTML is not translated!
Rating:
Bad
Good
Enter the code in the box below:
Childerley Hall
Price: AU$0.00
Ex Tax: AU$0.00